About me and why I created Bohemicus
Published by: jankapoun, dated: July 26, 2022
I have been a professional technical translator since 2007, translating from English, German and French into Czech. Mostly technical manuals, contracts, business documents, etc. See my translator's Proz profile here: https://www.proz.com/translator/1109534
My IT background
Also, I have always been very much interested in computers and in computer programing in general (since I was 13, when I got my ZX Spectrum clone), and obtained my degree in Applied Computer Science in 2011. I know C#, Java, C++, X86 assembler, database technologies (SQL, mySQL, SQLite, the Entity Framework, MongoDB, etc.), web technologies and languages (HTML, CSS, JavaScript, PHP), a fair knowledge of data structures and algorithms, networks, discrete mathematics… and all the stuff you would expect from a developer. But the thing with my IT career is that it came too late. By the time I finished my studies, my other business (translations) was already booming…. and starting in IT as a rookie did not really appeal to me too much, both financially as well as from the time-management point of view. I did not want to be an employee… and I had too little of experience to be a freelance programer. On the other hand, as a translator, I was already happily freelancing, totally independent, and could manage my time the way I wanted.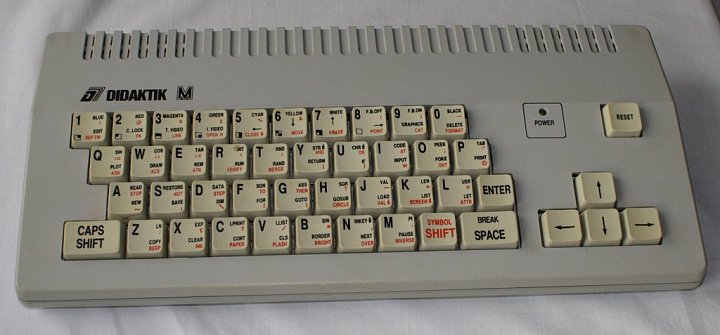 When I discovered CAT tools…
When I started in the translation industry, I soon discovered the CAT tools. Yes, sure, CAT tools are a real blessing… at least if you work with a good one. In the very beginning, I actually worked almost exclusively with Trados. And yes, Trados is good, really good. It's perhaps the best tool a translator can get. But that's not the point of this article.
Productivity, productivity, productivity…
The point is that I soon discovered that I can translate things much faster and effectively in Trados than in any other tool… those infamous German tools in particular. This intrigued me a lot, and unfortunately enough, I soon developed a very intense dislike towards A***** and T******.
And it got me thinking: Well, there are basically 3 ways of dealing with this problem: 1) I can either explain to my customers that translating a document in A***** would take at least 2× more time, and ask them to pay 2× more money (they did not like this idea too much), or 2) refuse any A*****/T****** jobs altogether (not too good for my personal finances), or 3) do the work the German programers should have done themselves in the first place.
After much thinking, I decided to go for the option No. 3. And in this article, I am going to explain how I did it.
My IT education kicked in…
And this is where my IT education came in: I soon discovered that there was actually a way of how various Windows applications can communicate with each other. And I asked myself: Could I actually take any advantage of this to make the work in A*****/T****** at least sufferable? And after some experimenting, I suddenly came to a clear conclusion. And this is the exact moment when Bohemicus was born.
And Bohemicus was born!
I am not going to lose too much time on explaining how Bohemicus works – you have the whole Bohemicus website for this. So, just a short explanation: Bohemicus mostly runs in the background, so that you can keep working in your CAT tool… and whenever you need any of Bohemicus' functionality, you can simply press a pre-defined hotkey, and Bohemicus will deliver any results directly into your CAT tool. So you don't have to leave your CAT tool for a second.
This was certainly a major improvement to my work in any CAT tool whatsoever. Machine translation? Speech to text? Looking up for terms in my own translation memories, termbases and dictionaries? Not a problem with Bohemicus – I could do that in any CAT tool whatsoever – Across, Transit, Trados, memoQ, WordFast, SmartCat, Crowdin, XTM, you name it. I suddenly had all the desired functionality within my very quick reach, at my very fingertips.
An added bonus
Plus there was an added bonus: Even when my project manager tried to exclude any functionality of a given CAT (like deactivating machine translation in server-based memoQ projects), I could just laugh at it: you want to prevent me from using any machine translation? Well, you can try… but with Bohemicus, it's at my reach by just pressing Ctrl+Space….
I like challenges…
There was even this recent challenge: the OneForma CAT tool… they won't allow you to edit the source text in any way, thereby preventing the use of any machine translation or any comfort of work whatsoever. Not being able to quickly copy the source into target, you're serious?
Well, this certainly got my attention: Yet another agency trying to make the life of a translator even harder. And so I went, had a look at the Tesseract OCR engine and gladly implemented it into Bohemicus. And what does this mean? It means that I couldn't care less about this OneForma challenge – their texts will be optically analyzed, automatically converted into editable text and then machine translated anyway.
Conclusion
So this is why I created Bohemicus: I wanted to streamline and optimize the work in any CAT tool, to make individual CAT tools comparable from the productivity point of view. I have certainly not succeeded at 100 % – it is by far still best to work with Trados … but with Bohemicus, those other CAT tools are now at least sufferable from the productivity perspective.
Take care,
Fondly yours,
Jan K.
Blogposts
About me and why I created Bohemicus
Me pretending some work… I have been a professional technical translator since 2007, ... Read More
How to use Bohemicus with Crowdin
Learn how to use Bohemicus with Crowdin I am going to show you how you can very effectively use... Read More
Bohemicus 1.068 released!
What's new: improved machine-translation-marks remover, now removes also the AMT marks... Read More
How to make money as a translator
If you are a translator, I am sure, you want to make more money. Just like everyone. But well,... Read More
Keeping track of translation business records
You can use Bohemicus to keep track of your business records, and to issue invoices. Before you... Read More
Quick content preview of Trados packages
This feature can be very helpful when you need to preview the content of a Trados package. For... Read More
Removing the AT & NMT marks in Trados Studio
You can very easily remove those light-blue AT or NMT marks in machine-translated... Read More
Keeping track of translation jobs
This has happened a couple of times to me: I just forgot to do a job! This usually happens to me... Read More
Changing the language code of your SDL translation memory
This post can especially be useful to users of older SDL Studio versions. If you are using newer... Read More
Bohemicus 1.059 released!
What's new Support for online CAT tools (SmartCat, Crowdin, XTM, Coach...) has been... Read More
How to translate PDF files
The PDF format is truly ingenious - documents in the PDF format will appear exactly as... Read More
CAT Tools Crash Course – Part 1: What is a CAT tool and how it can be useful to you
Before I explain the basic idea behind all CAT tools, let me consider the naive approach to... Read More
Bohemicus vs. online CAT tools – why it isn't always smooth sailing?
This post is only for those interested in hard-core deep-level computer programming. It was... Read More
How to translate a webpage (or a whole website)
Translating a webpage is a very easy task... if you know how to do it. Definition of a... Read More
How to translate 5000 words in 3 hours
Yes, this is indeed possible. I remember those times 13 years back when translating 5000... Read More
How to use machine translation in Across (GoogleTranslate, DeepL…)
This is a short video on how you can configure the Across CAT tool (made by Across GmbH, Germany) ... Read More
How to start a career as a freelance translator
These are a few tips I would give to every aspiring translator trying to start his/her career... Read More
How to spot a good translation agency you will enjoy working with
(from the translator's perspective) This article is based on my 13 years of experience... Read More
The Ctrl+Alt+Space shortcut and why you should definetely use it
The raison d'etre The Ctrl+Alt+Space shortcut was originally conceived to deal with the... Read More
Bohemicus v. 1.045 is out!
The new version of Bohemicus is out! What's new: 1) added support for Memsource 2)... Read More
The top 10 features of Bohemicus I use every day
These are the 10 features of Bohemicus I use every day. You can watch this video to see... Read More
How I used to convert units ….and you should definitely NOT
Unit conversion is something you will definitely encounter when working as a... Read More
How to remove the machine-translation marks in every CAT tool
What are they? As soon as you try to machine translate just about anything in any major... Read More
A clipboard manager. Why is it useful?
Definition of a clipboard manager For those who don't know what a clipboard manager is.... Read More
What is the core idea of Bohemicus and how it can be useful to you
So, this is the core idea of Bohemicus: Let's create an interface between you and your CAT... Read More
How I became a professional translator
This is the story of how I became a professional translator. The beginnings I certainly... Read More
Why do we, translators, actually hate CAT tools?
So, I suppose, the original idea of a CAT tool was something like this: Let's create a... Read More
How I developed, marketed and sold a translation software product that Proz.com would not let me speak about
And why do some people seem to utterly hate it ...without even trying it out? Am I getting... Read More
Why do translation agencies require translation tests free of charge?
I have never really understood this concept. So, an agency requires you to do a translation... Read More
Rename file extensions easily!
Why is file extension rename useful? You can very easily rename a file extension. This... Read More
Transferring large files with a download link
You can very easily and conveniently send large files up to 100 MB through the Bohemicus... Read More
Working with hotkeys
What are hotkeys? Hotkeys are the heart of Bohemicus. They are simply combinations of... Read More
Connecting an Android phone through WiFi
If you want to use the speech-to-text feature, you can connect your Android phone/tablet also... Read More
Quick-open folders
What is it good for? You can very quickly and easily open your pre-defined folders just by... Read More
Machine translation
Setting it up Machine translation is very easy in Bohemicus. First, you need to set it up -... Read More
Snipping tool
You can very easily and conveniently launch the Windows Snipping Tool to make screenshots by... Read More
Hints
What are hints in hintboxes Every time you press the Ctrl key, a couple of semi-transparent... Read More
Activating Bohemicus
Activating Bohemicus is easy. You will need your activation code that you received upon your... Read More
How to get the Google API translation key
Prerequisities 1. In order to receive a Google API translation key, you will need a Google... Read More
Quick set-up
You should set up Bohemicus before you run it for the first time. Set up the machine... Read More
Working with online CATs
If you want to work with online CAT tools, such as SmartCat, XTM, Crowdin, Coach, etc..., just... Read More
Metric/imperial unit conversions
Converting metric/imperial units is very easy with Bohemicus. You can set up 3 hotkeys to... Read More
Connecting Bluetooth
Now, let's see how to connect your Android phone to your Windows and then to Bohemicus. If... Read More
Troubleshooting Bluetooth
Why you should use Bluetooth Bluetooth is the preferred way of connecting Bohemicus both in... Read More
Local file transfer between your office computers
In Bohemicus, you can very easily transfer files and folders between 2 or more local computers... Read More
Taking notes in Bohemicus
Why do translators and writers take notes Note taking is an important task for all... Read More
Working with translation memories in Bohemicus
How to work with translation memories in Bohemicus Use your own translation memories...... Read More
How to insert the current date with Bohemicus
What is it good for? You can use this function to e. g. distinguish various folders from... Read More
Non-breakable spaces
What are they good for? Non-breakable spaces are an important text element in case you want... Read More
How to google in Bohemicus
We have all been there: you need to google someting, so normally you would just select your... Read More
Quotation marks
Quotation marks can be a hassle Different languages use different quotation marks. The... Read More
How to make more money as a translator
Make more money as a translator If you are a translator, I am sure, you want to make more... Read More
Text editing features
Bohemicus offers a bunch of text editing features that can be really handy. It is... Read More
Speech recognition (voice dictation) in Bohemicus
Speech recognition, or speech-to-text functionality, or just voice dictation, is... Read More
Working with online dictionaries
You can use Bohemicus to interactively search in online dictionaries. How it... Read More
Working with local offline dictionaries
While working with Bohemicus, you can plug-in 2 local offline dictionaries. This can be very... Read More
Voice dictation with Bohemicus
Voice dictation (speech-to-text functionality) is an extremely important feature of Bohemicus. Why... Read More
Help & Blogposts
Attention: Bohemicus is now available on a montly subscription basis of EUR 9.99! Learn... Read More
How to increase translation speed and productivity: machine translation
Machine translation can greatly increase your translation speed, there's no doubt about it.... Read More
How to translate and write faster: a clipboard manager
What is a clipboard manager? As you probably know there is this very useful feature in Windows: the... Read More
Convert the Imperial units to the metric system and vice versa
Here is a video presentation of the Bohemicus Imperial/metric unit conversin... Read More